Fun Soft Enamel Pins!
January 25, 2020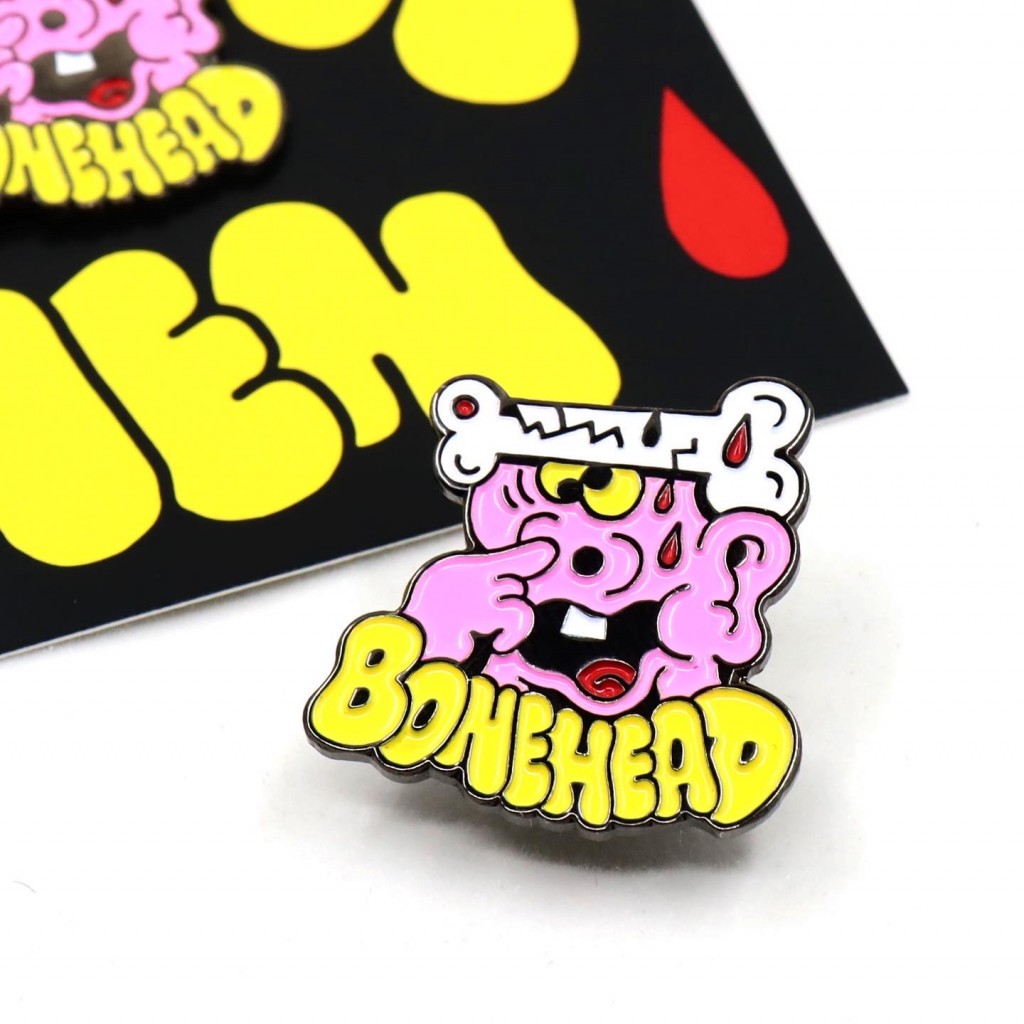 We just delivered on some weirdo soft enamel pins to our good longtime pal KAPUT!
Soft Enamel Pins are the most popular lapel pin and the least expensive to produce. Coloured enamel is placed inside the recessed areas of your design creating a textured, dimensional pin, with a lustrous finish.
Let us help you with your custom button pin ideas! If you have a sketch or idea in mind, start by filling out our request a quote form to the best of your ability. From the Special Instruction, field provide us with as much detail of your idea. If you have a sketch of your artwork, scan & save as a high resolution JPEG and upload prior to submitting.
Minimum orders start at 50 pins per design. A mold is created for each design and will be held for 2 years. Reorders using the same mold will cost less to order.