Fries before guys pins!
January 23, 2020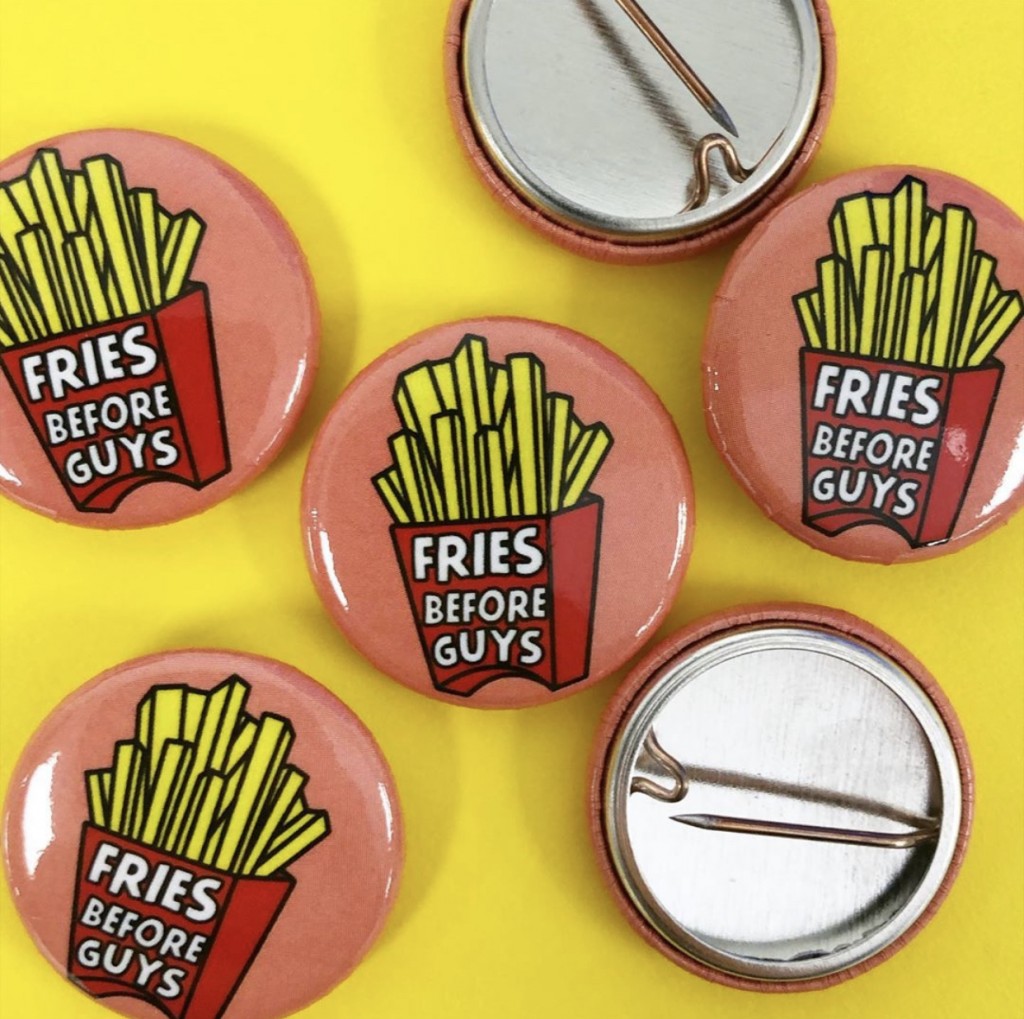 Hot OFF the press! Custom 1″ button pins for our friends at her Public Boutique from Invermere BC.
her Public Boutique was founded in 2011 in the gorgeous lake side town of Invermere, BC.
With a dream to specialize in unique and affordable women's fashion for the free spirited individual; they continue to offer the latest edgy trends which are available to ALL women. Check 'em out!!