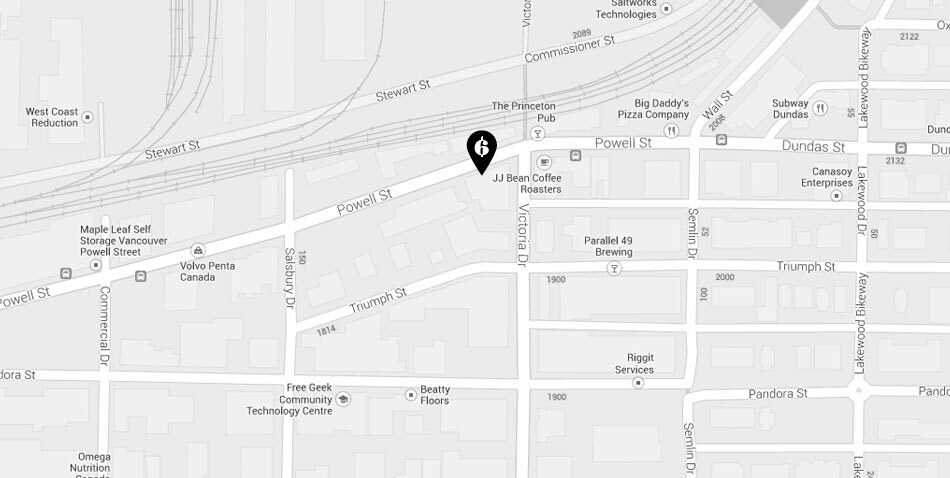 Contact
Six Cent Press is located in greater Vancouver, British Columbia, Canada, on the Pacific West Coast.
Call Toll Free
+1 877 216 0406
Local
604 216 0405
Email
Sales
Art Inquiries
Hours of Operation
Mon–Fri / 8am–4pm PST
Postal Address
1880 Powell Street
Vancouver BC
V5L 1H9 map
Social
General Inquiries
Can't find what you're looking for or have a special project in mind? Inquires get responses within the hour during regular business hours.