Feel Good 1″ Custom Buttons!
February 5, 2020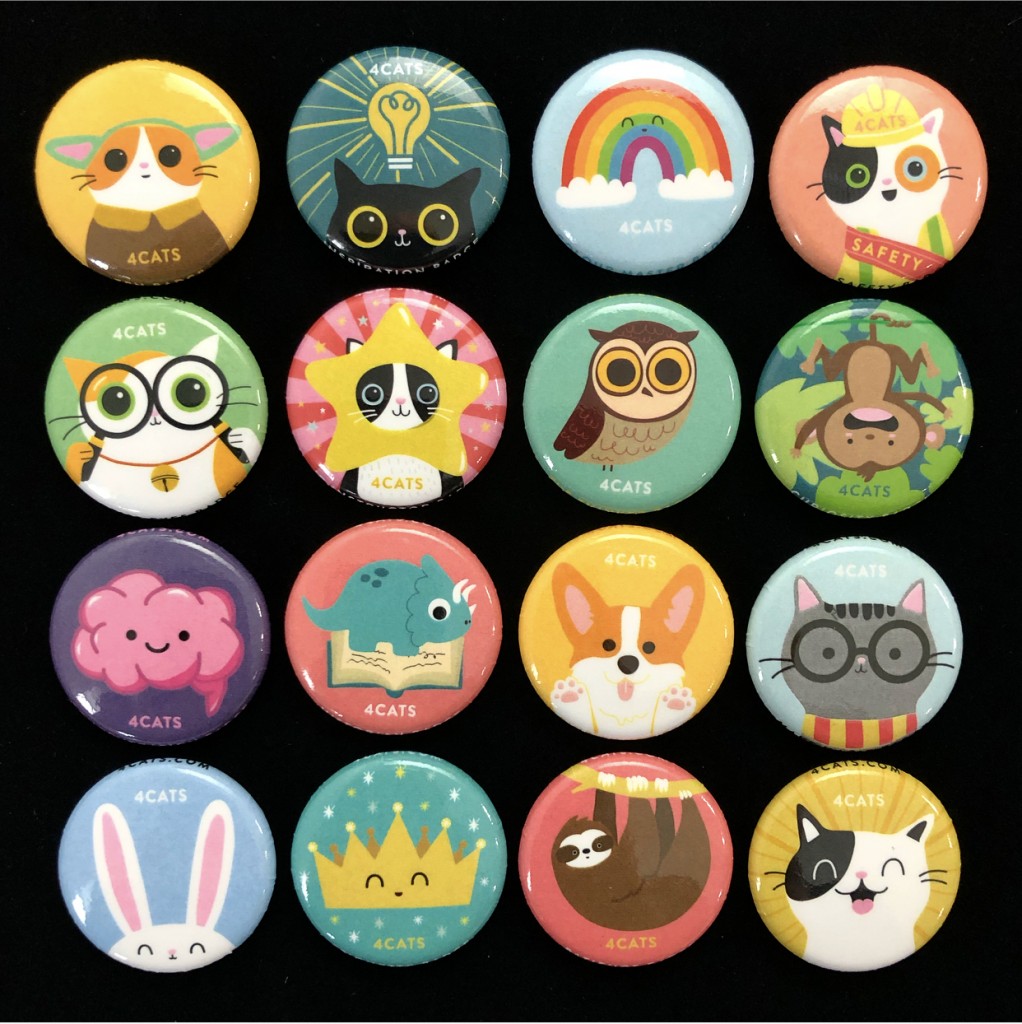 We just finished up pressing these fun new 1″ buttons for our friends at 4Cats Studio.
4Cats is your studio for creating and spending quality time with your friends and family. It's a place where people of all art experience levels come together to play, create and invite creativity in their lives. They offer the best, most fun Art Parties, including Jackson Pollock paint splattering, sculpture parties, clay parties, collage parties and vitreous medium pouring parties for kids and families!
Get started with your own custom button pins! Custom pin-back buttons are made to order from your artwork. Choose from the most popular round & shaped button sizes, includes full color printing and a durable steel pin-back. 24 / 48 hour turn-around service available on all button orders.