Campaign Buttons, Election Buttons 2019
September 8, 2019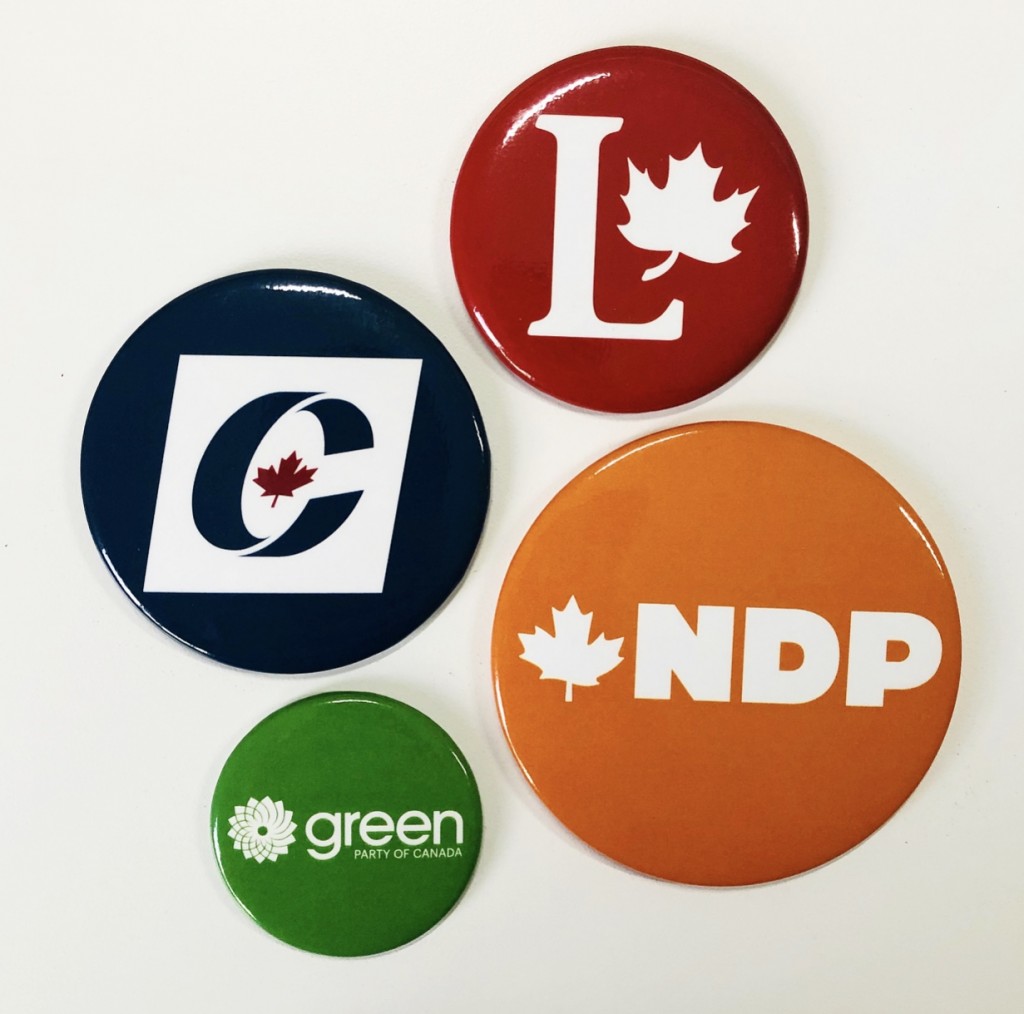 Six Cent Press is proud to be producing election buttons & campaign buttons for ALL the leaders and their candidates running in the 2019 Federal Election. We are shipping daily, coast to coast; Liberal Party of Canada campaign buttons, Conservative party of Canada election buttons, NDP buttons & Green Party of Canada campaign buttons.
Contact us today to order your custom campaign buttons from your artwork or our official party designs. Order online your campaign buttons with a 24 hour turn-around time to meet your tight deadline.
The 2019 Canadian federal election is scheduled to take place on or before October 21, 2019. Order your campaign now!