WOOF! Companions fur life.
September 1, 2015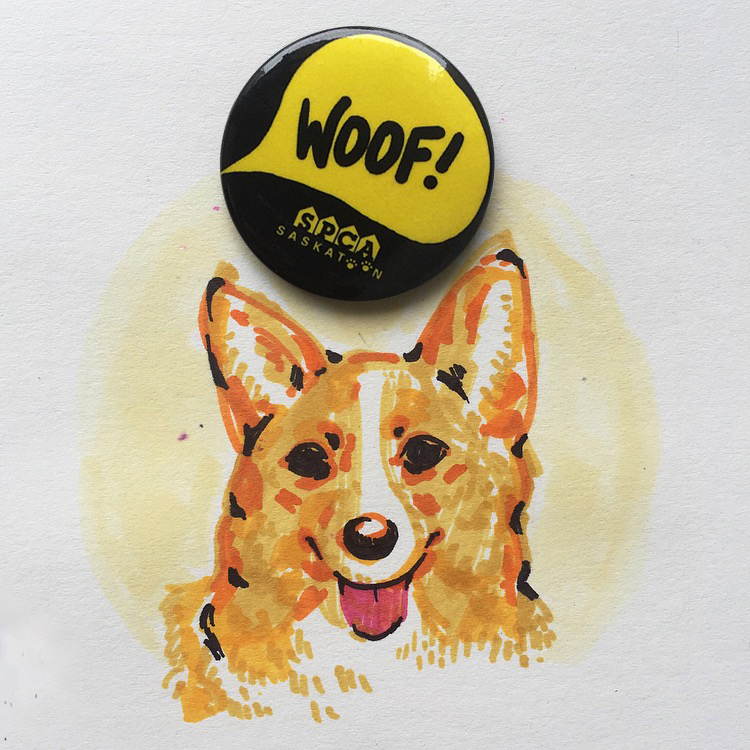 On Saturday, September 19th come join the SPCA for a night walk, run, jog and bark along at the SPCA's Paws-in-Motion: Night to Howl 5K fundraiser!  Everyone, and I mean EVERYONE is invited! That includes your furry friends too.
If you prefer to sit back with your pet by your side and enjoy the beautiful surroundings of Diefenbaker Park, Prairie Sun Brewery will be hosting a beer tent, serving up delicious pints and food. Take part in the 0K Pug Chug (19+) and collect pledges to help animals in need by sipping on a beer.
Prizes will be awarded to the top pledge earners, and the evening promises to provide lots of fun and entertainment for you and your beloved furry friend.
Put your running paws forward and WOOF! Buttons on, let's show these dogs some love!