Don't fill up on just buttons!
September 3, 2015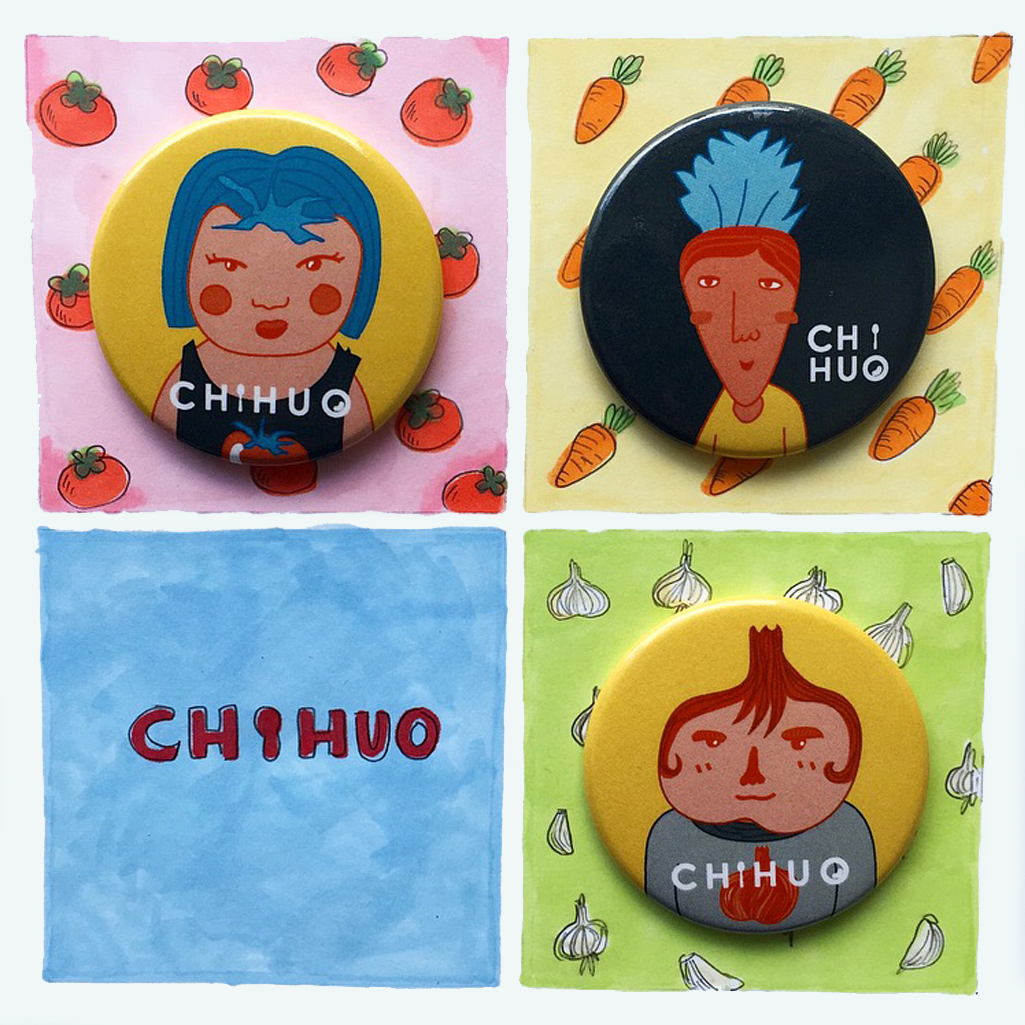 We just wrapped up a bunch buttons to go for Chihuo!
Chihuo is the most influential Chinese foodie community in the US. Most of their audience are Los Angeles residents, but have a sizable number of people from China as well. It's planning to launch a Northern California branch soon and, hopefully in the coming months, a Seattle & Vancouver branch.
The dining group was named Chihuo — which means foodie in Mandarin — and it became the starting point for what would later turn into Chihuo.org. Chihuo also has been around for only two years and already boasts a roster of 20-some employees: two full-timers and the rest a mix of part-timers, interns and eager volunteers.