Atlantic Canada Love Buttons
November 14, 2014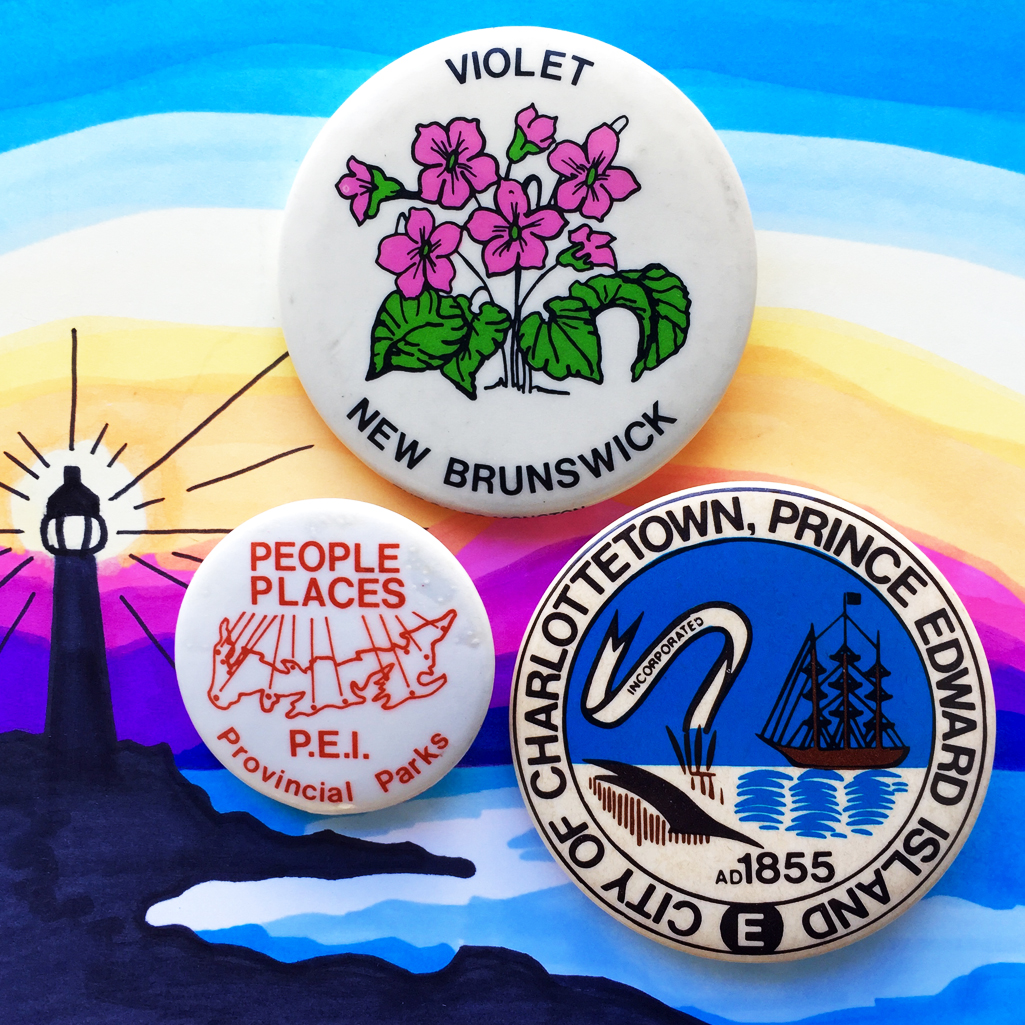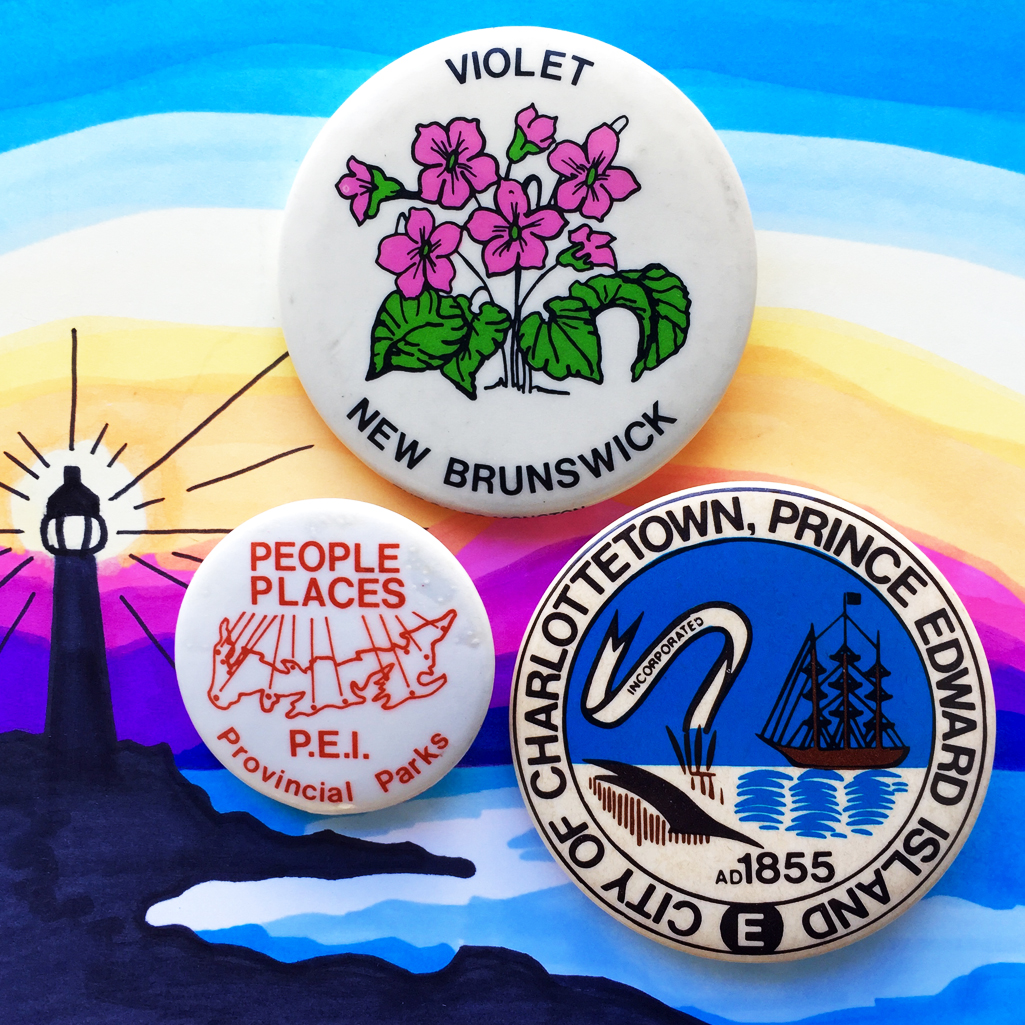 Over the past decade Six Cent Press has earned the trust of thousands of customers across Atlantic Canada. Despite all those custom buttons, button making machines & button making supplies we have ship to the Maritimes over the years, we can honestly say none of us have actually visited places like New Brunswick or Charlottetown, P.E.I.
Newfoundland has always been on the bucket list of places to visit in Canada. We love our black labrador retriever pups and have a slue of vintage Maritime pin back buttons we have collected over the years. We drew a picture of what we think the Maritimes might feel like for the 3 of our favourite vintage Atlantic Canada Buttons.
Does your Province, city, town or municipality have a animal, plant or scene that defines and celebrates your community? Have Six Cent Press stamp it onto a button for generations to reflect on.
See you soon Newfoundland.