Buttons That Never Left Art School
November 12, 2014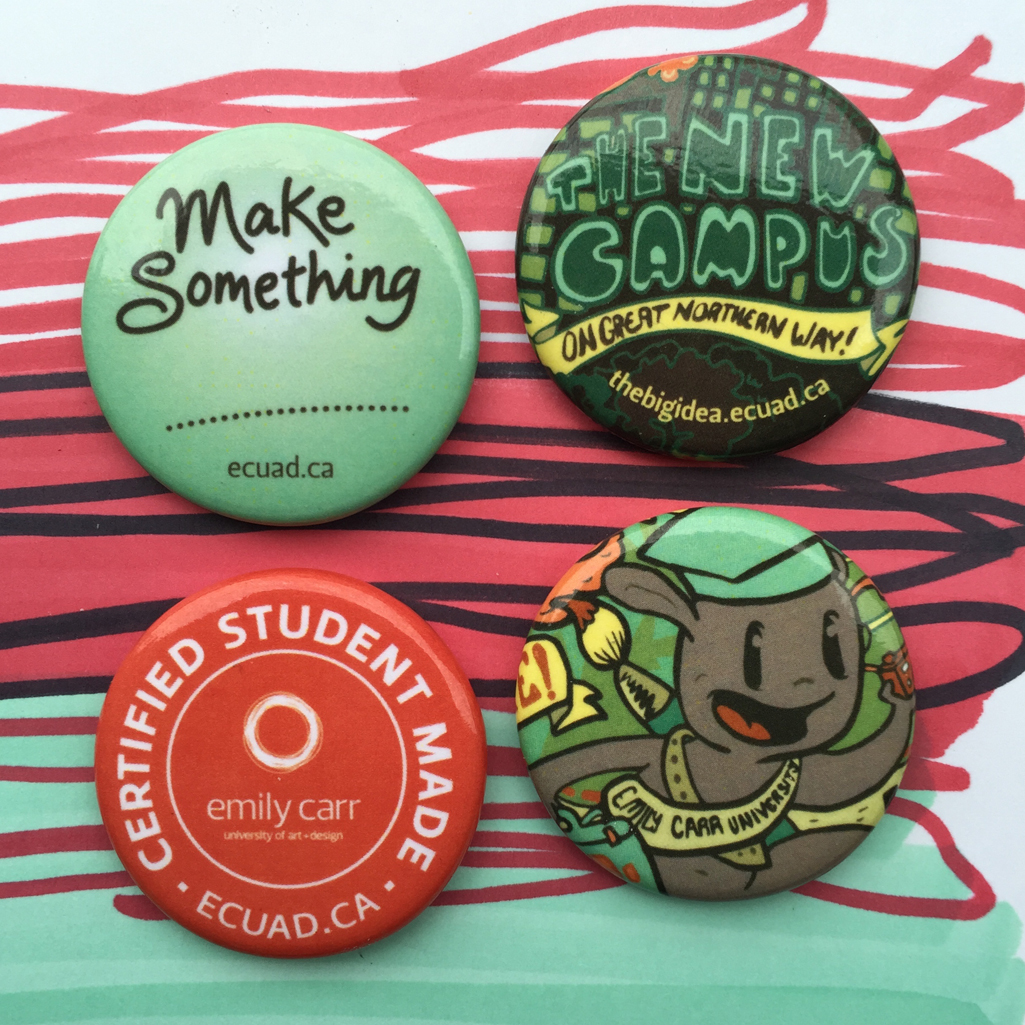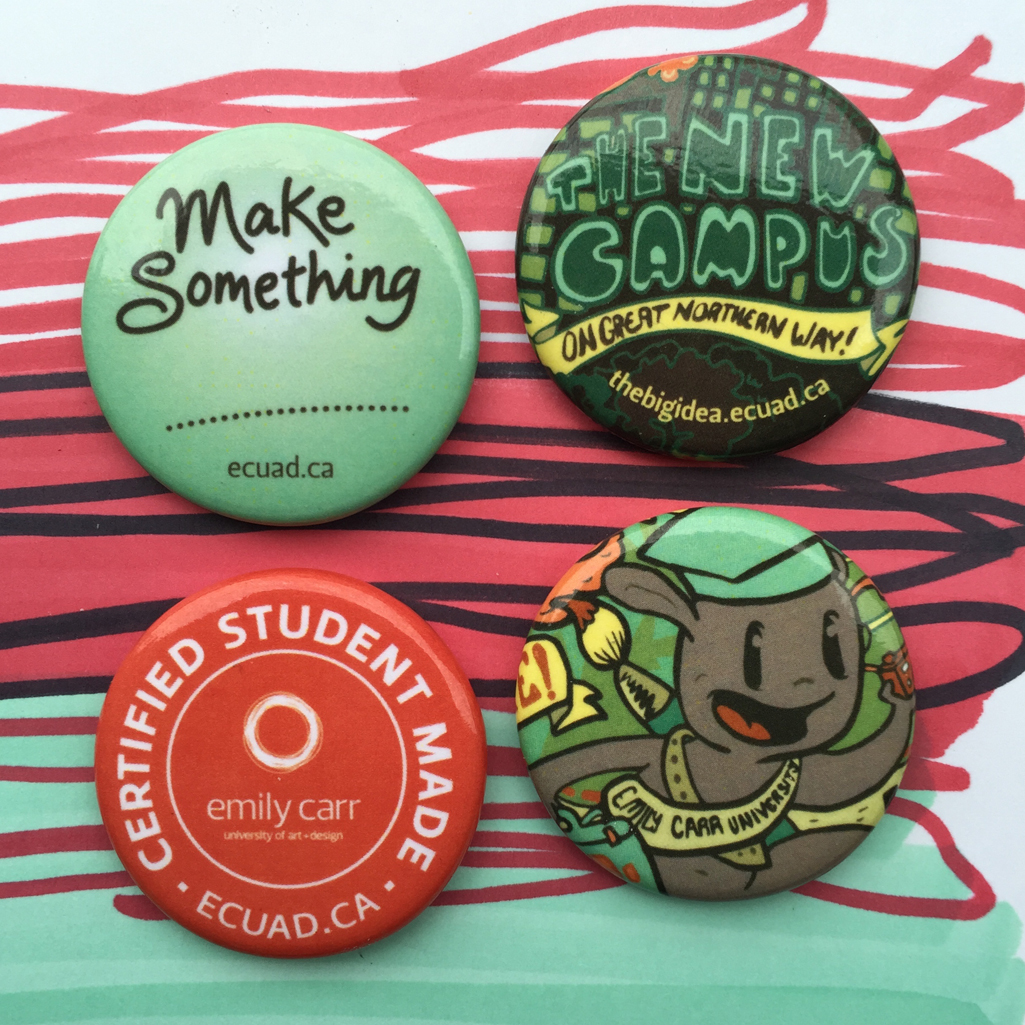 Vancouver's own Emily Carr University of Art + Design continues to work closely with Six Cent Press on big idea projects with both students and faculty staff.
Students attending Emily Carr recognize the usefulness and practicallity of pin back button on many levels. Buttons bring value to cash strapped students who are looking for an effective vehicle to promote their artwork and projects. Six Cent Press custom buttons come in many shapes & sizes so you can bet we have the best sized canvas for your big project.
Faculty staff trust Six Cent Press when faced with pressing and demanding deadlines. Having outgrown their current campus on Granville Island, ECUAD initiated a Capital Campaign called The Big Idea to engage the support of a broader community in helping them build a new campus at Great Northern Way in Vancouver, British Columbia.