Calgary Flames Most Valuable Buttons
November 3, 2014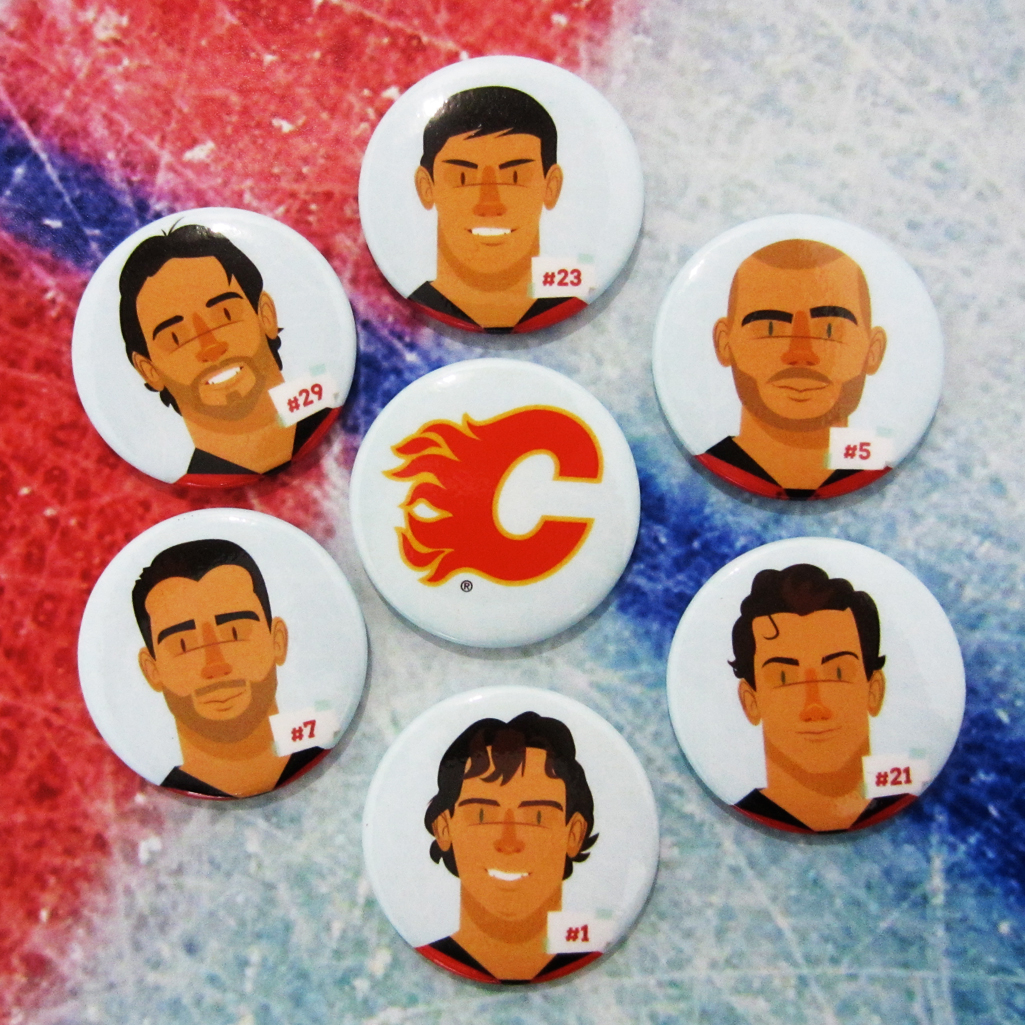 Game On! We are already 3 weeks into the NHL regular season and things are heating up around the league. Official trade deals completed at the end of the 2014 season and in the offseason means players are now settling into their new team, team lines are being created and fans are getting charged up.
With so many organizations around the league rebuilding their teams due to lacklustre performances, team management have to go the extra mile with fans to hype up their players early in the season in order to build momentum with hopes of making the playoffs. Canadian hockey teams like the Winnipeg Jets, Edmonton Oilers and the Toronto Maple Leafs choose Six Cent Press when they need enough buttons to fill a packed full stadium of thousands of fans.
The Calgary Flames organization works with Six Cent Press to make buttons showcasing the most valuable players.