Lena Dunham Bares All With Buttons
October 1, 2014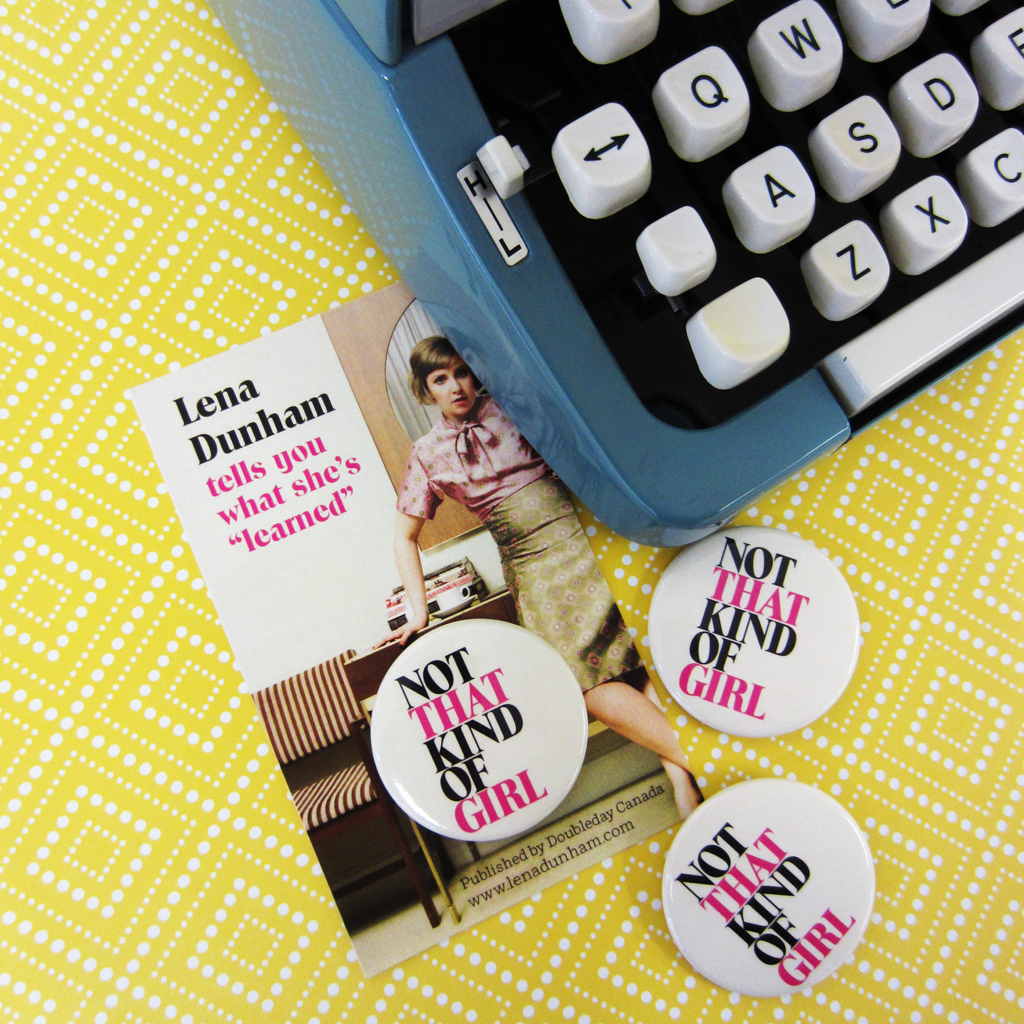 Our ongoing relationship with publisher Random House means we get to work on some pretty cool button projects for big time talent, from Margret Atwood to most recently Lena Dunham.
The humble Lena Dunham; Actress, Writer, Director and Producer best known for her HBO series Girls celebrates the release of her 1st published book Not That Kind Of Girl, a collection of autobiographical essays. On top of Lena Dunham's book release, the debut of her highly anticipated sophomore season of Emmy-winning Girls is set to air this January, the show is said to be a cultural touchdown and a conversation starter.
The button sets we produce for Random House are used to promote newly published books and are typically released at much anticipated book launches across North America. You can bet these pin back buttons are sought after by collectors and fans alike.