Alberta College of Art + Design Buttons
September 30, 2014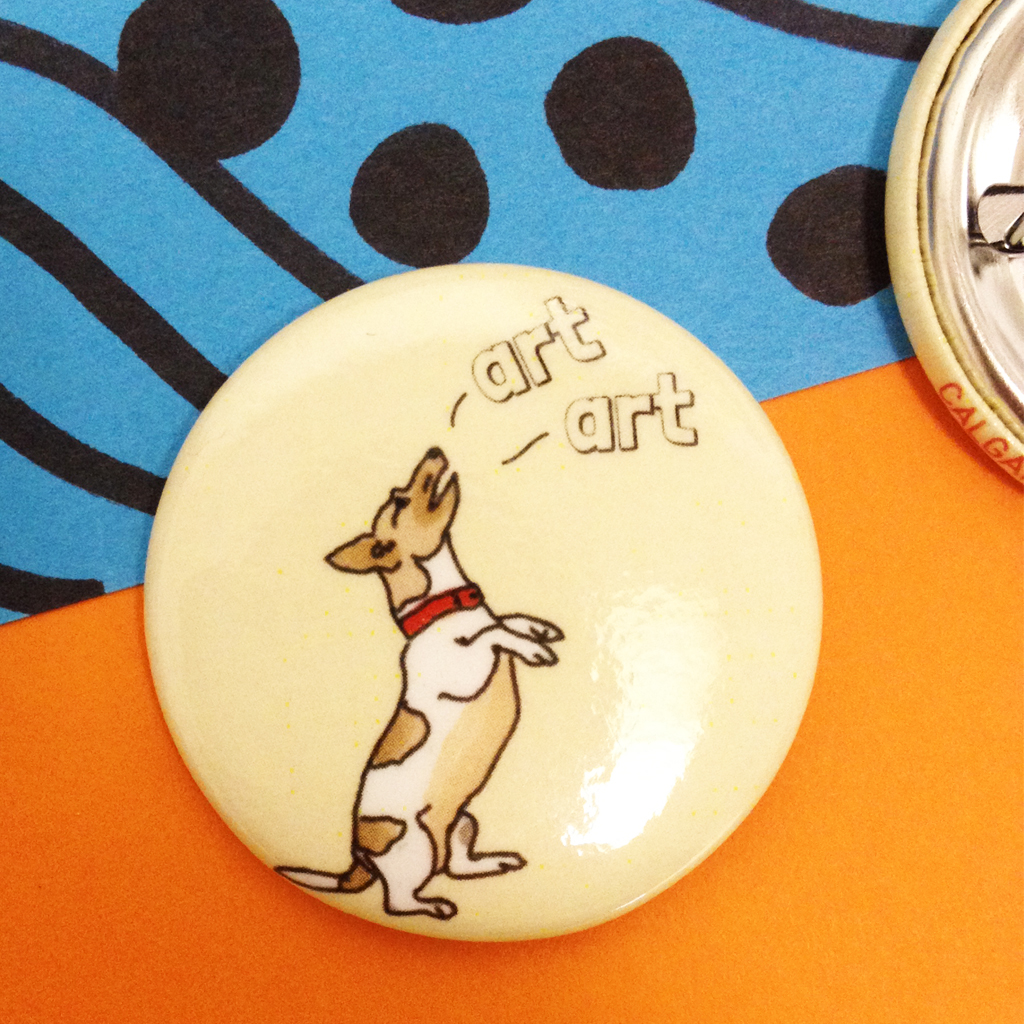 When the students of the Alberta College of Art + Design create clever button artwork for their school they come to Six Cent Press to get their button making job done right and delivered on time.
The Alberta College of Art + Design (ACAD) is a publicly funded Canadian degree-granting, art and design college located in Calgary Alberta. The college has two galleries displaying both student and professional work. The Marion Nicoll Gallery is devoted to student work and is operated by students. The Illingworth Kerr Gallery, named after artist and teacher Illingworth Kerr, is a professional gallery. The work of graduating students is also displayed in this gallery.
Six Cent Press keeps the school and it's galleries well supplied with their customized pin-back buttons for both art shows and school related events throughout the year.