Smokey Bear Buttons Up For Campfire Safety!
June 23, 2015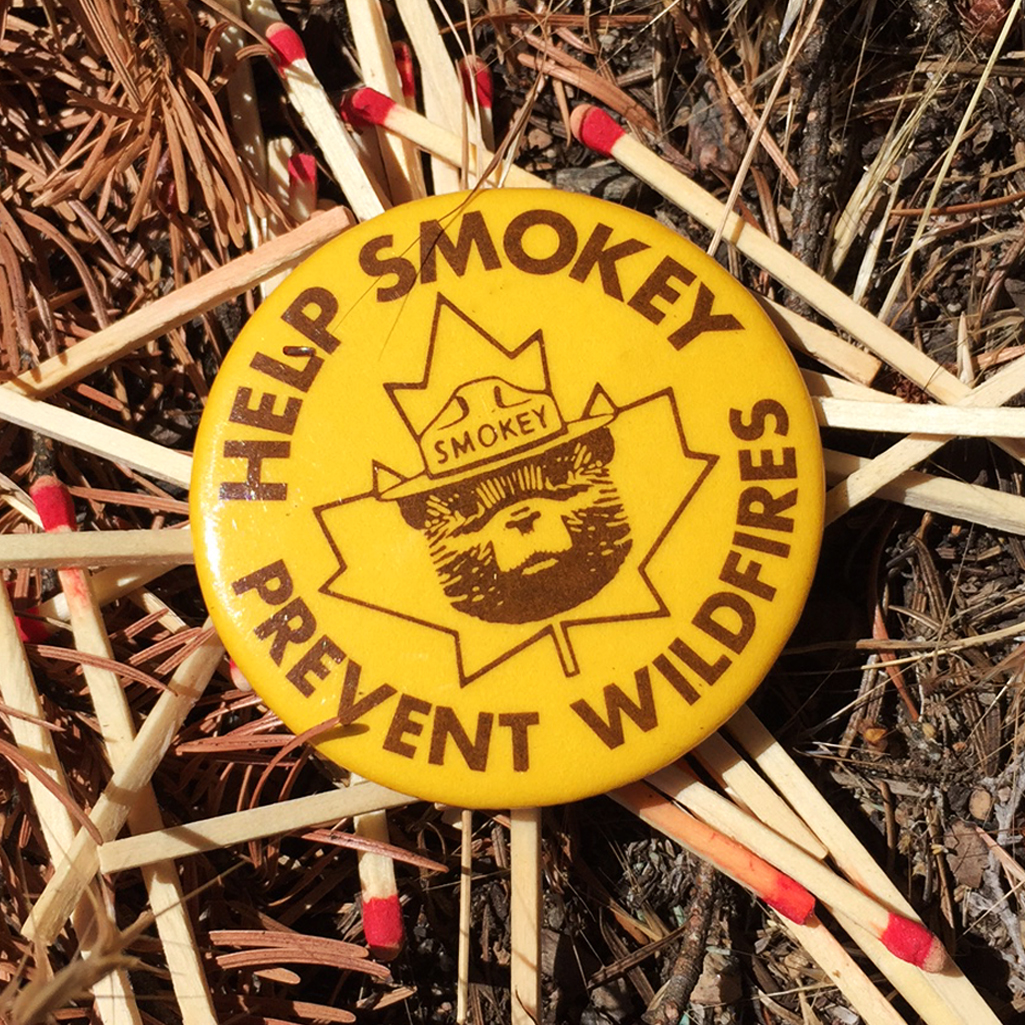 We're 2 days into summer and the temperature has already reached all time highs! Smokey's got his work cut out for him!
Smokey Bear turned 70 this year, and he didn't get there by just eating jars of honey. He's been a key educator on the dangers of forest fires since 1944, and has since then become a notable part of American popular culture. This vintage pin-back button featured here is one from the 1980's, and even though that seems like a while back, the message is still relevant today as over 800,000 acres of forest have already been burned this year alone.
Let's give Smokey a big pat on the back for educating millions of people about wildfires for so many years. Help Smokey out this summer, only YOU can prevent wildfires.