Parliament Heats Up In The Dead of Winter
January 9, 2015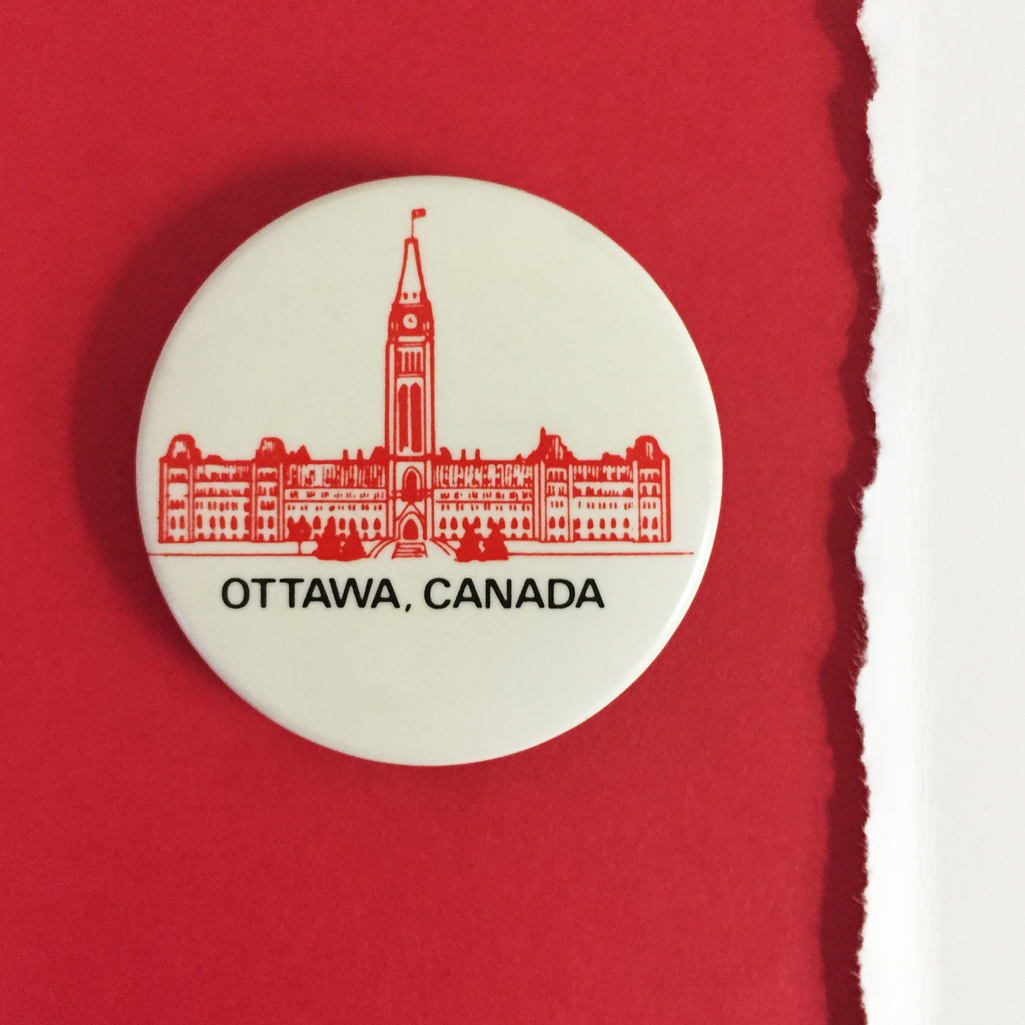 Canadian Politics! Love it or hate it, a federal election is slated for Oct. 19, 2015 and the issues facing our leaders and everyday Canadians are almost too hot to handle.
The Conservatives, NDP, Liberals and Green parties all have significant work to do before the federal election. Each party, just beginning to roll out their platforms all while oil prices continue to fall, environmental targets not being met, and the indecisive position on marijuana policies.
According to REUTERS, Liberal Leader Justin Trudeau has been leading in the polls for most of this past year. But what will an election year bring? You can bet the big 3's will be slugging it out for the top spot of total domination and your favourite pin-back button making company Six Cent Press will be neck deep in custom campaign button orders!
This Vintage Souvenir 1.75″ pinback button is part of our own collection, released in 1986 by The House of Commons in Ottawa Canada.