Alberta Harvests a Bounty of Buttons
September 18, 2014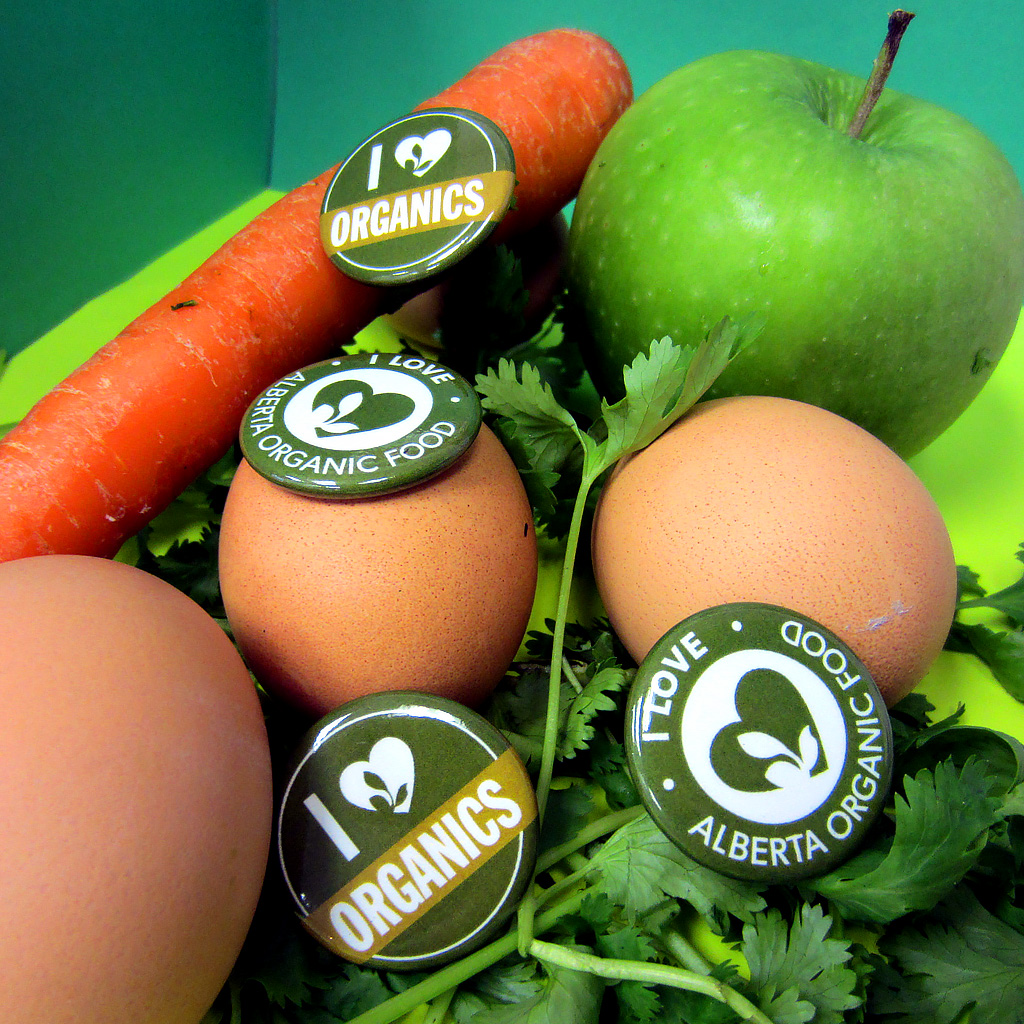 Six Cent Press and Organic Alberta present a series of custom 1.25" buttons in support of healthy living. Organic Alberta, which is based out of Edmonton, practices honest and ethical principles, values which have been integral in the growth and development of our own company.
Organic Alberta is a non-profit association representing all sides of organics in Alberta. They stay true to their beliefs in environmentally friendly food, which is free of genetic modification. Through networking, and community, they've built a name for themselves as a leader in organics for both producers and consumers.
We strive to always provide the best quality possible for individuals and businesses alike. We grew this business organically from the ground up and continue to grow one button at a time.