Ontario Maple Producers Stick To Buttons
June 19, 2014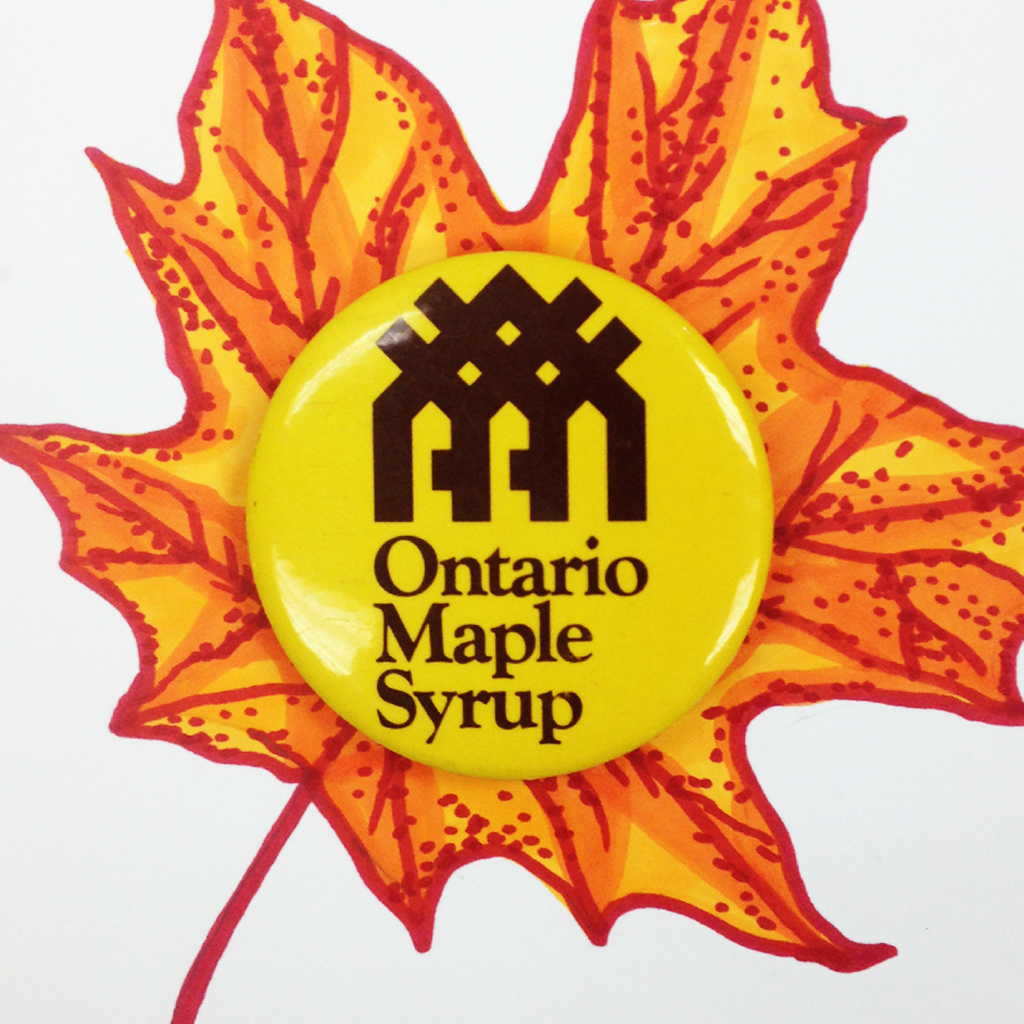 Since 1966 The Ontario Maple Syrup Producers Association has been using custom Canadian made buttons to acknowledge their committed hub to both members and consumers with a forum for all things related to maple.
The production of maple syrup and maple sugar has a long history in Ontario. Over the past 100 years, those traditions have shifted from being a key source of sugar and cash income for self-sufficient small farms – to a market which is primarily oriented to maple syrup and specialty products such as maple butter, soft candies and taffy. Today we are now deeply involved with issues such as the natural nutritional value of maple products in culinary pursuits and the rise in culinary tourism with maple spots being a prime attraction.
Our Vintage Ontario Maple Syrup 2.25″ pin-back button was rediscovered in an old shoe box, dating back to the late 70's this button was originally purchased at the University of Guelph Kemptville Campus Book Store. We are very proud to have this piece of Canadian Heritage in our collection.