Cats, Coffee & Buttons!
April 15, 2019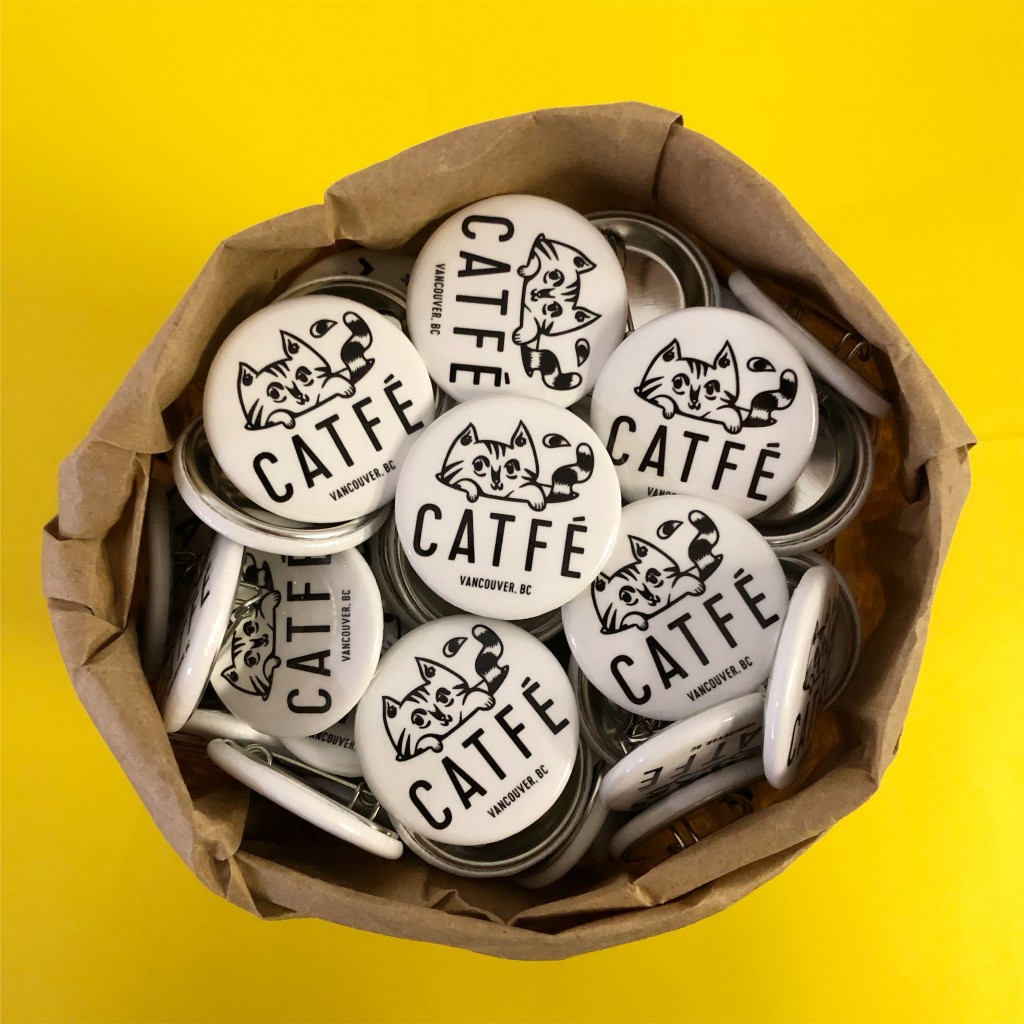 Catfe serves catpuccinos, cat-themed treats, crafty meowchandise, and now pin back buttons all in the company of feline friends.
Catfe is Vancouver's cat cafe! Located downtown on the second floor of the International Village Mall where Chinatown meets Gastown, they are partnered with various rescues and shelters throughout British Columbia to host an ever-changing crew of adoptable cats.
Catfe is both a temporary foster environment for rescue cats in search of their forever homes, and a welcoming space for cat lovers in need of some quality kitty time. Come enjoy cat-themed drinks and snacks, browse our shop full of fun meowchandise, and make some new feline furriends! One of Canada's first cat cafes, Catfe has found homes for nearly 700 cats since opening in December 2015.