Winnipeg Button Champions!
December 10, 2018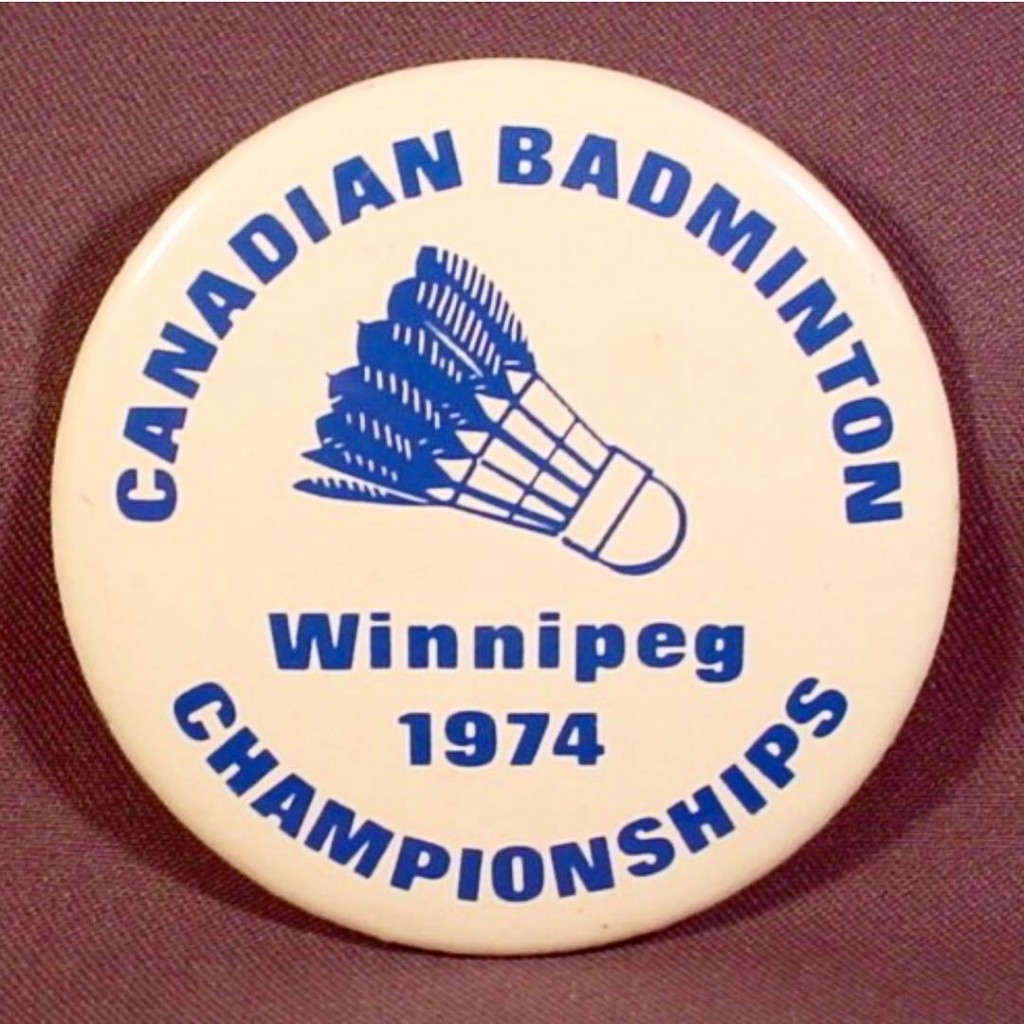 Found button from the 1974 Badminton Championships, Winnipeg 1974.
From the Winnipeg Free Press, Friday, March 22 1974. Title Defending women's champion Margarel Beck of England lost her title at the All England badminton championships Thursday, falling to Hiroe Yukiof Japan in an 11-5, 11-0 quarter-final that lasted just 30 minutes.\
The English girl lost to Gillian Gilks in the Commonwealth Games final in January and had trouble in the Winnipeg matches since.
Barbara O'Brien of Ottawa and Sandra Stevenson of Vancouver were less successful in the women's doubles, losing in the first round to Annette VanDer Meulen and Marianne Ridder of Holland 15-9, 15-3.