Nice Buttons!
May 18, 2017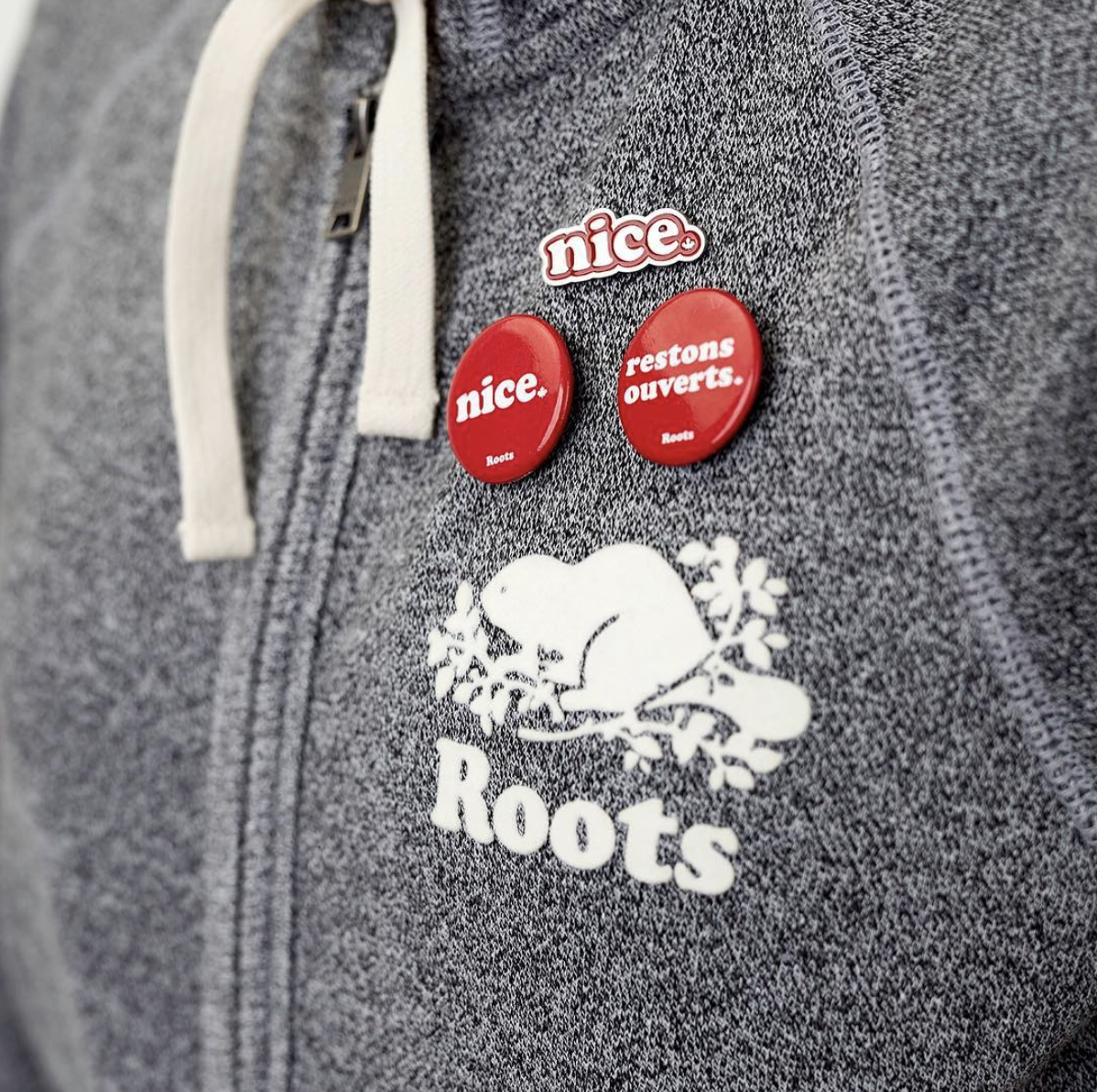 Roots celebrates 150 years of being nice with buttons! 100% of the profits from every purchase of a nice™ button or limited-edition enamel pin supports Indigenous Youth Empowerment Programming run by WE.
WE is an organization that brings people together and gives them the tools to change the world. Help them reach their goal of $150,000 for this nice cause by purchasing your nice™ button or pin and wearing it proudly.
Working together with Indigenous communities in Canada, WE programs include Sacred Circle, which educates and motivates First Nations, Metis and Inuit youth to make change and become leaders in their communities. The program is delivered in partnership with community elders and mentors. Sacred Circle was designed in consultation with educators from the Department of Aboriginal Education at Nanaimo Ladysmith School District and is based upon Indigenous concepts such as the Seven Teachings and the Medicine Wheel.