Flaunting those new Vancouver Fringe buttons!
September 9, 2015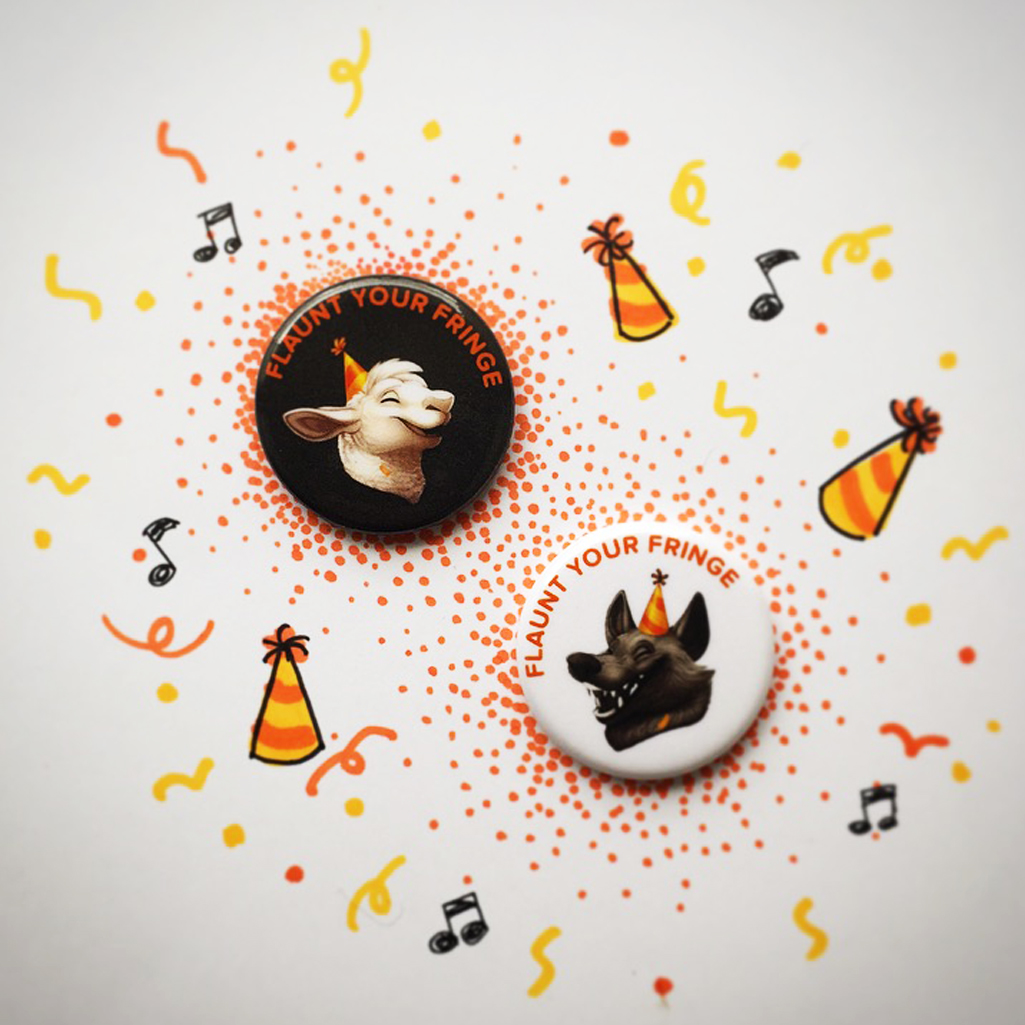 The Vancouver Fringe Festival starts TOMORROW! And we just delivered a big box of kooky pin-back buttons to prove it.
The Fringe is a celebration of theatre for everyone featuring more than 800 performances by 91 artists over 10 days from September 10 to 20th, 2015. The Fringe employs an "everyone welcome" selection technique—the Mainstage shows are literally drawn out of a hat, giving all artists a chance to participate. The Vancouver Fringe also features unique site-specific theatre where artists stage their work in the nooks and crannies of Granville Island, as part of the Fringe Onsite Program. A lot happens during the Festival.
You can find list of the hottest and much anticipated up and coming acts, along with opinion pieces on Vancouver's Georgia Straight.