Flashback Friday to when we…
August 14, 2015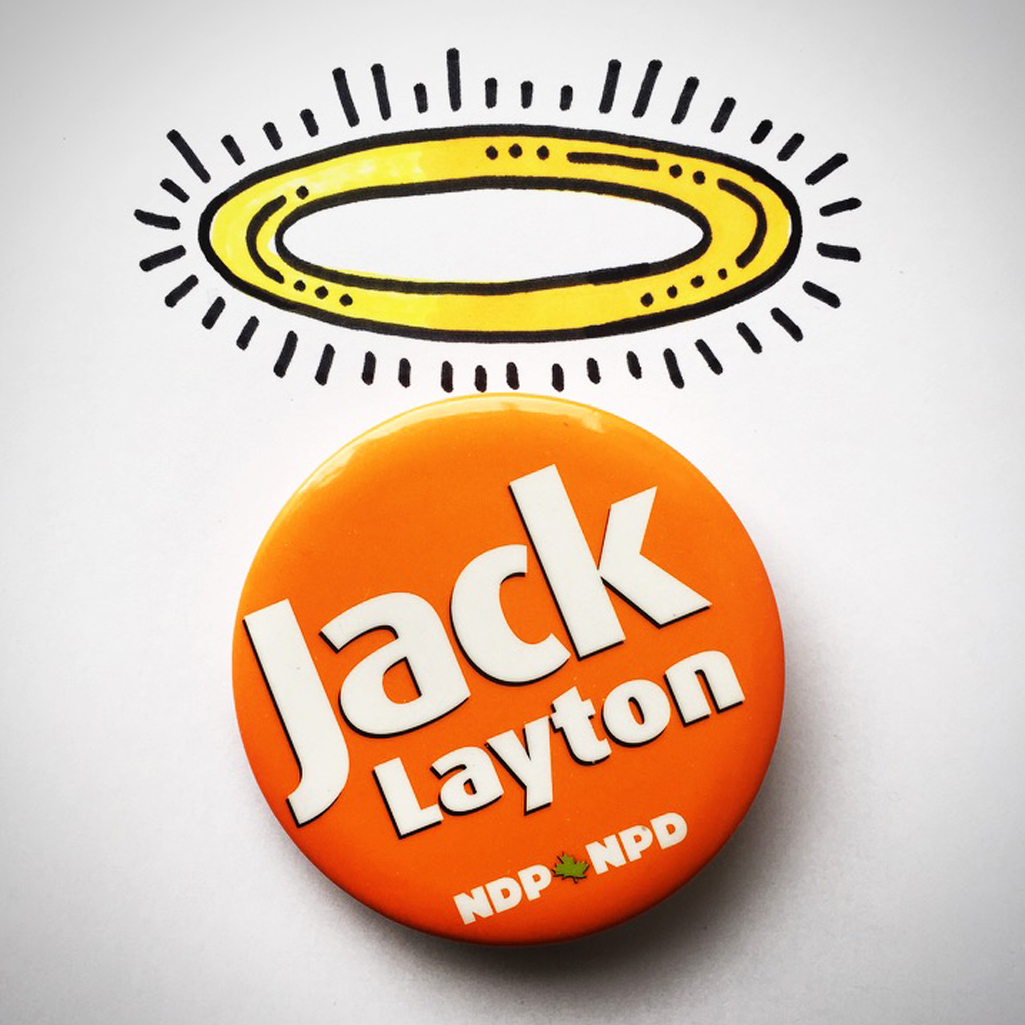 We reflect on this campaign button made for the late Jack Layton during his run at Prime Minister amid the 2011 Federal Election. It was this federal election that Layton led the NDP to the most successful result in the parties history, winning 103 seats, enough to form Canada's official Opposition. It was months later that Jack Layton announced he would be taking a temporary leave to fight a newly diagnosed cancer. Layton passed away a month later at his home in Toronto, he was 61 years old.
Did you know Six Cent Press has powered through 4 Federal Elections making this 2015 federal election campaign our 5th!
Six Cent Press has produced 100,000's of campaign buttons for many candidates and Prime Ministers over the years. You can bet we will be doing the same this Federal Election, since the 2015 campaign will be the longest in Canadian history.