Start your engines, we have a debate!
August 6, 2015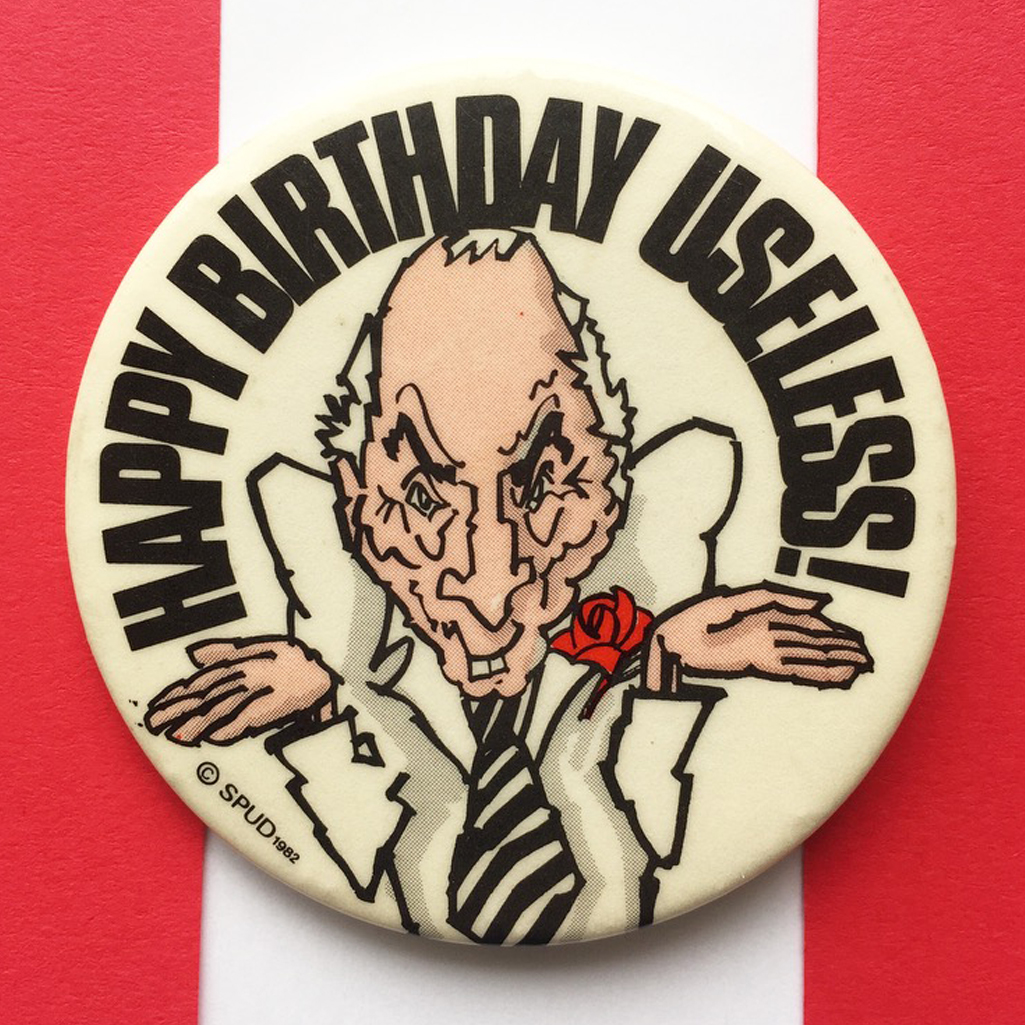 TONIGHT! Conservative Prime Minister Stephen Harper, NDP Opposition Leader Thomas Mulcair, Liberal Leader Justin Trudeau and Green Party Leader Elizabeth May will all put pedal to the metal, hoping to leave their rivals in the dust — and if they're lucky, make them crash and burn along the way.
We dug out this 1982 Pierre Trudeau political button from our collection. Justin Trudeau has been seen as the frontrunner since he announced his bid for the federal Liberal leadership, with the goal of becoming Prime Minister.
Anything can happen tonight during the debate, especially the first debate kicking off the election campaign with leaders setting their own tone while taking shots at each other, entertaining right?! Just like this classic political pin-back button!