Looking Good Saskatchewan.
February 23, 2015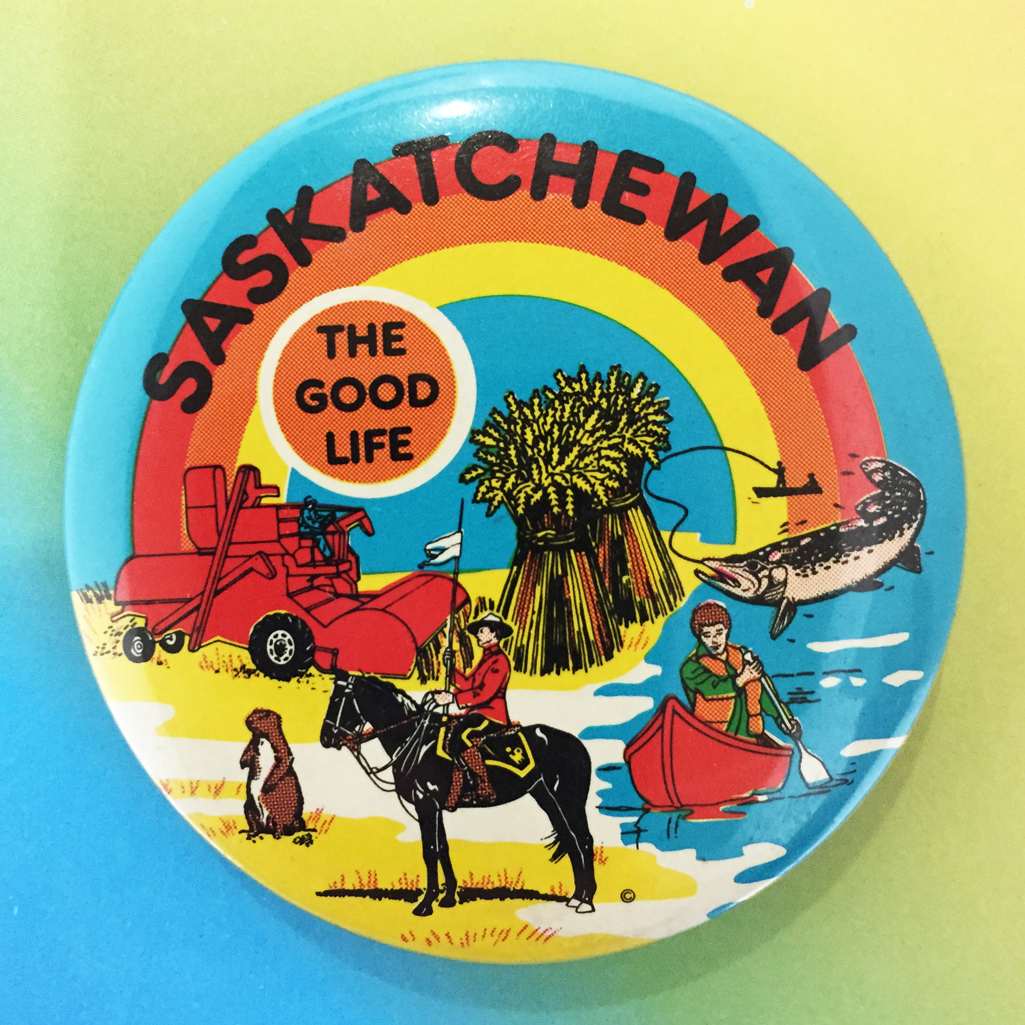 Every so often a super nice button that we didn't make falls into our lap and becomes part of our own collection.
This 2.25″ pinback button from the late 70's was produced by tourism Saskatchewan in partnership with the government of Saskatchewan to showcase & promote endless freshwater fishing, water-based recreation opportunities, abundant wildlife, uncrowded parks, and outdoor adventures like canoeing and horseback riding.
If you visit the tourism Saskatchewan website you'll see that they still promote these exact images as they did on this button.
We admire these button designs that where created in the 70's and early 80's- probably our favourites. The layout styles, colors, and printing really capture something special from those times. THE GOOD LIFE.