Manitoba Music Sticks to Magnet Buttons
April 15, 2014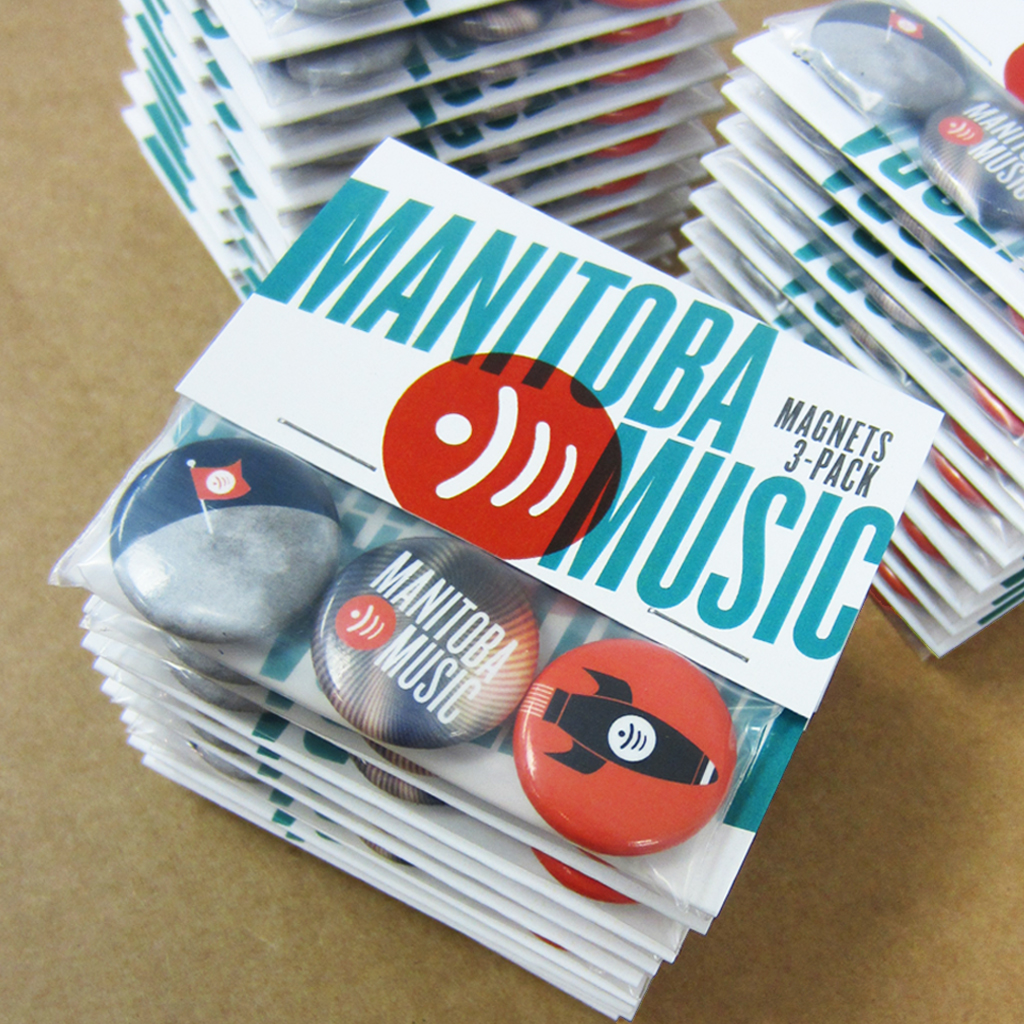 Manitoba Music is the hub for Manitoba's vibrant music community representing over 750 members in all facets of the music industry, including artists and bands, studios, agents, managers, songwriters, venues, promoters, producers, and beyond. Manitoba Music serves all genres, from rock to roots, hip-hop to hardcore, country to classical, and everything in between.
Through their programs and services, they provide information, education, communication, advocacy, industry development, and networking opportunities to nurture, develop and promote the growth and sustainability of the Manitoba music industry.
Manitoba Music has a state-of-the art resource centre, a website that overflows with mp3s and profiles, resources and news, a comprehensive series of industry-related workshops, a far-reaching market development program, and the only Aboriginal music program of its kind in the world.